Ha Nam Province People's Committee and the Communist Party of Vietnam Central Economic Department of Ho Chi Minh City People's Committee jointly held a " 2015 Henan Investment Promotion Conference " on August 6th, 2015.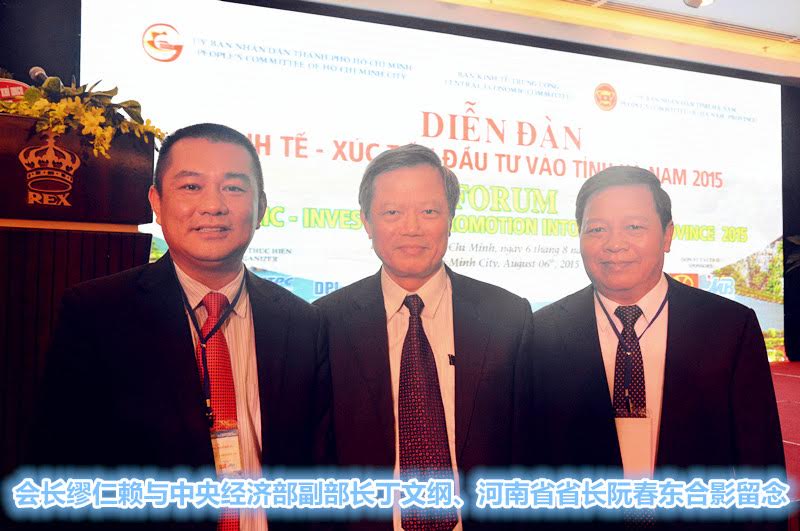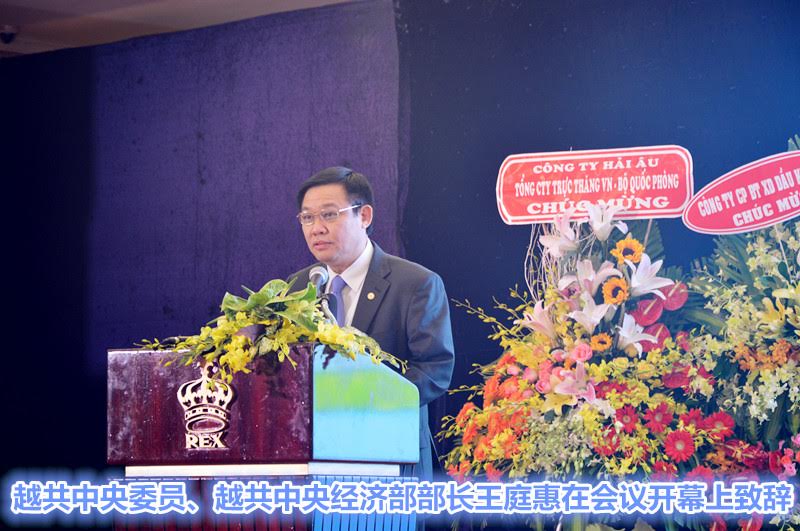 Communist Party of Vietnam Central Committee, the Ministry of Economy Wang Ting Hui CPV , CPV Politburo member , Ho Chi Minh City Party Secretary Li Qing Hai , Chairman of the Ho Chi Minh City People's Committee Le Hoang Quan , the CPV Central Committee, Party secretary of Henan Province Jin Mei Yong, Henan Provincial People chairman of the Committee Ruan Chun Dong attended the meeting. Chinese Business Association Ho Chi Minh Ho Chi Minh City president Mr.Miao Ren Lai was invited to the meeting . Meanwhile , the organizers also invited leaders of relevant departments of the provinces Ho Chi Minh City , Henan Province , Binh Duong , Dong Nai…, all domestic and foreign chambers of commerce and organizations , public representatives and the media , a total of 500 people.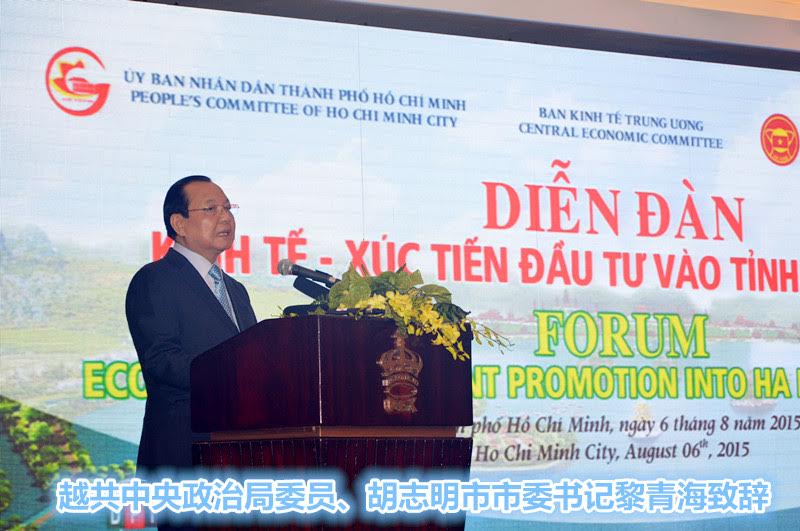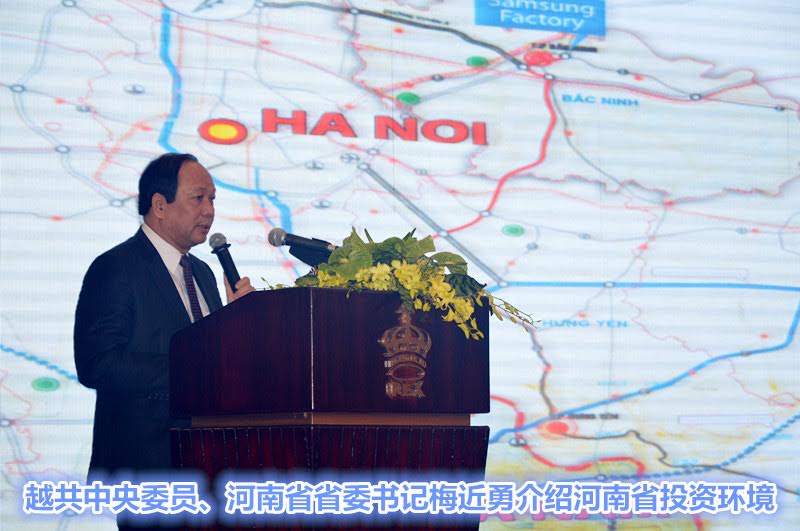 Ha Nam provincial government have committed to implement the following investors :
1 ) Provide enough electricity for business(24/24 hours) ;
2 ) Quickly Proceed administrative procedures, of which the duration for granting investment certificates shall be not more than 3 days ;
3 ) Ensure infrastructure and provide essential services to the fence of the enterprises;
4) Have sufficient business human resources, high-quality staff ;
5 )Transfer the clean land without asking any money to support business to build housing for workers ;
6 ) On investment principles, policies and investors agreed to build confidence and try to assist each invested enterprises ;
7 ) Provide the entertainmens to invested enterprises relatives and friends during the time when they visit Henan Province ;
8 ) Ensure security fence outside the enterprises, ensure safety of lives and property to employees working in here;
9 ) Ensure there is no lockout or strike ;
10 ) Establish hotlines of PPCs Chairman to receive information and resolve immediately the recommendations from businesses.
At the meeting, Ho Chi Minh City with the Henan provincial government signed the economic cooperation agreement from 2015 to 2020.
Welcome all members to join China Business Association Ho Chi Minh City QQGroup (Group number:334146785). Please add and introduce our Wechat (cbah108) to your Chinese compatriots. We will offer the new information on QQ group and Wechat everyday. Let's enjoy our services.
*Contact information of the secretariat:
Email address: cbah108@cbah.org.vn,cbah109@cbah.org.vn,
             cbah110@cbah.org.vn,admin@cbah.org.vn
Tel:08-6264 1027-28
Fax:08-6264 1029
Website:www.cbah.org.vn
Facebook: www.facebook.com/cbah.org.vn